Health & Safety Advisor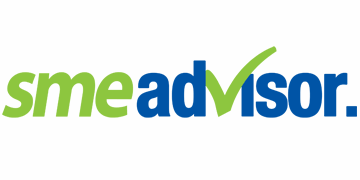 Phone Number: 0330 333 4997
Address: info@smeadvisor.co.uk, Barnham, PO22 0AL
Job description
We are a West Sussex-based business consultancy seeking an experienced Health & Safety Advisor on either a staff or contract basis. The Health and Safety Advisor will be responsible for promoting, co-ordinating and implementing the Health, Safety and Environmental practices for a variety of 3rd party clients. They will ensure compliance with mandatory regulations, investigate incidents, advise and produce subsequent reports and recommendations.
Duties of the Health & Safety Advisor include, but are not limited to the following:
Co-ordinate, support and advise on all aspects with regards to Health and Safety.
Carry out regular client inspections and audits of Risk Assessments and Method Statements ensuring Company policies and procedures are implemented appropriately.
Highlighting any areas for improvement as well as any required modification to existing policies or procedures.
Complete client COSHH assessments.
Ensure clients are implementing their Incident Reporting Procedure.
Liaise with the HSE and represent the Client at relevant external forums.
Promote a positive health and safety culture and best practice to clients.
Ensure that our clients are aware of their obligations to their employees.
Assist clients with monthly health and safety meetings.
Assist and participate in the delivery of safety, health and environment toolbox talks.
Attend seminars etc. as required on behalf of the Company.
Continually develop knowledge of health and safety to enhance the business.
Maintain CPD currency.
The requirements, skills & experience required for the Health & Safety Advisor include, but are not limited to the following:
- Any of the following qualifications and/or Tech IOSH accreditation:
NEBOSH National Diploma in Occupational Health and Safety
British Safety Council Level 6 Diploma in Occupational Safety and Health
City & Guilds Level 5 (NVQ) Diploma in Occupational Health and Safety Practice
NCRQ Level 6 Diploma in Applied Health and Safety.
NEBOSH National General Certificate in Occupational Health and Safety
- A current, valid driving licence.
- Current DBS clearance
- The right to work in the UK.
- Excellent communication, persuading, influencing and presentation skills.
- Information and communication technology competency.
- Demonstrable commitment to the Company values of: Honesty, Customer focus, Commercial, Communication, Integrity, Fun.
The Remuneration for the Health & Safety Advisor is:
£34,000 per annum dependent on experience.
Email to apply: info@smeadvisor.co.uk
Phone number to apply: 0330 333 4997
A bit about SME Advisor:
Based in Barnham, SME Advisor is a consultancy offering a variety of business services to SME Clients. Areas of expertise include Human Resources, Health & Safety, Management, Finance & Accounts, First Aid and Risk & Sustainability. An affordable solution to SME clients, we enable business owners and business leaders to achieve their commercial goals with expert guidance on an ongoing consultancy or one-off basis. We are trusted partners to our clients who typically will have minimal in-house expertise, ambition and need advice and guidance to ensure that their business goals are achieved, their growth is sustainable, and their statutory obligations are met. The successful applicant will have the opportunity to take on a varied and engaging workload on behalf of a range of clients.