V2's Getaway Giveaway

To celebrate Flight Centre reopening its store in Horsham, we've teamed up with them to giveaway a HUGE £2,000 voucher for a holiday with Flight Centre.
Flight Centre is one of the world's largest independent travel companies and they are delighted to have reopened their Horsham store on West Street on the 4th September. Their prominent high street position will be open five days a week to answer all of your holiday questions.
Flight Centre offers tailor-made holidays with unique experiences for everyone. Their Travel Experts offer knowledgeable and friendly travel advice to help you plan your next holiday, whether you're heading on a cruise, adventure trip, or just a beach break. In addition to that, their September Sale is also live and their Travel Experts are ready to talk you through the very latest hot offers ranging from airfares, cruises, group tours, hotels and more to destinations including Australia, South East Asia, the USA, and Caribbean
Quite simply, Flight Centre tailor-makes it easy.
Look up Flight Centre Horsham for details or call 0203 911 5035
For your chance to win the £2,000 voucher for a holiday with Flight Centre, all you have to do is complete the form, answering the question, below.
Get yourself down to West Street in Horsham to get your next holiday booked in the diary!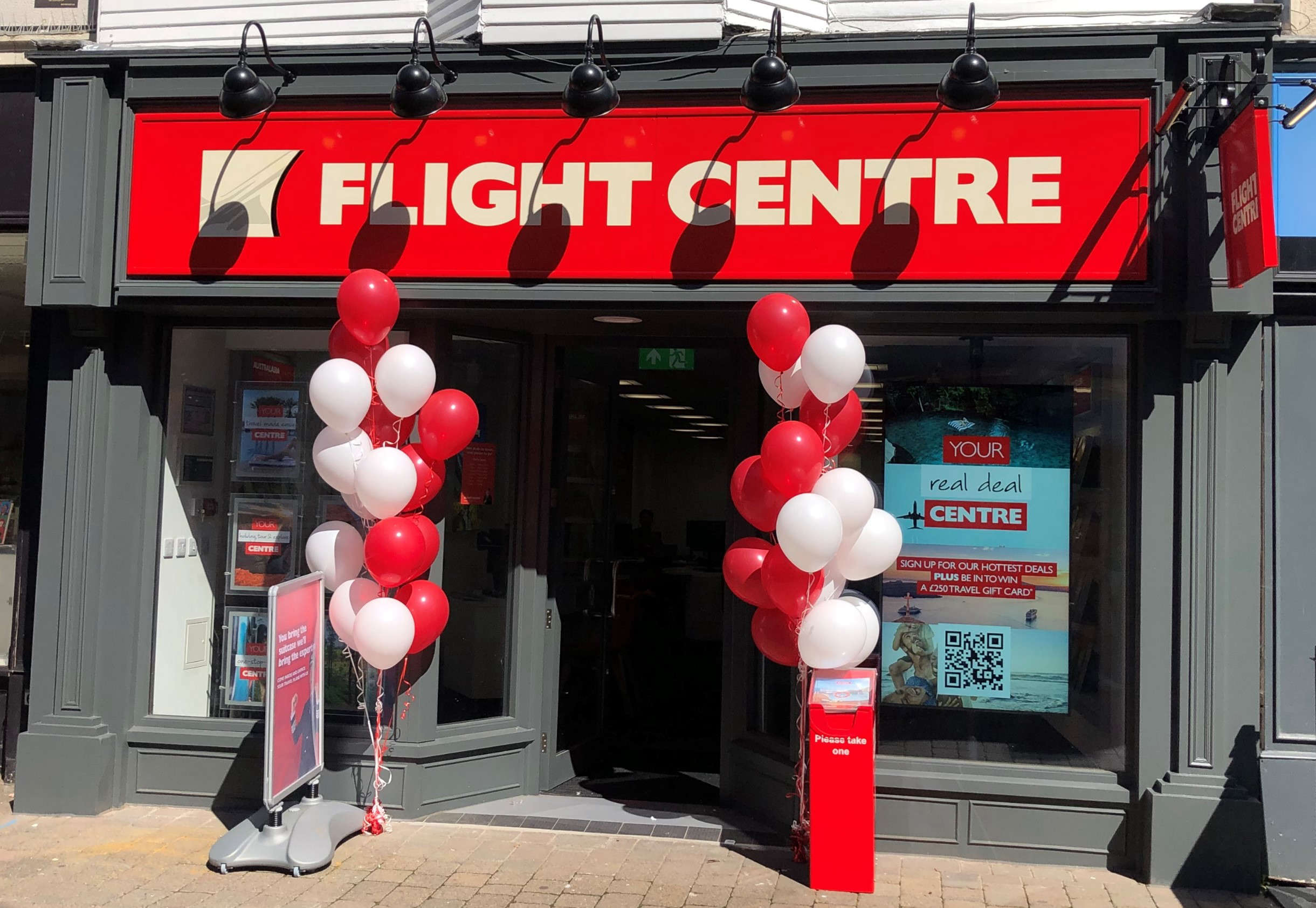 About Flight Centre:
Flight Centre UK is part of one of the largest independent travel companies in the world, which means thousands of people sourcing the best flights, holidays, cruises, tours and stays, so customers can book their trip, their way. Travellers can book in their local Flight Centre store, on the phone, or even using a gift card.
When booking with Flight Centre, customers get access to their very own Travel Expert: knowledgeable and experienced, real-life humans (not chat-bots!) who not only love to travel but also love getting to know their customers and relish the planning that goes into the perfect trip. Flight Centre Experts listen to each unique travel need, no matter how complex, and use 'holiday know-how' to create itineraries designed based on each customer's travel style, needs and budget.
Quite simply, Flight Centre tailor-makes it easy.
For more information call 0203 911 5035 or go to flightcentre.co.uk, facebook.com/FlightCentreUK, twitter.com/flightcentre_UK or instagram.com/flightcentreuk.
Prize Terms & Conditions
- Prize is a £2,000 voucher to spend on a holiday with Flight Centre
- Voucher to be used on one holiday booking only, cannot be split across multiple bookings
- Voucher must be used within one year
- Voucher cannot be transferred for cash equivalent
Click here for full prize terms & conditions
Competition Terms & Conditions
Competition closes at 11.59pm on Wednesday 20th September. One winner will be randomly generated from all correct entries on the submission form above. By entering the competition you are confirming you are aged 18 years old or above. By entering the competition you are consenting to being contacted by 3rd parties for marketing purposes. You may be contacted in the future with offers & marketing messages.
Click here for full competition terms and conditions