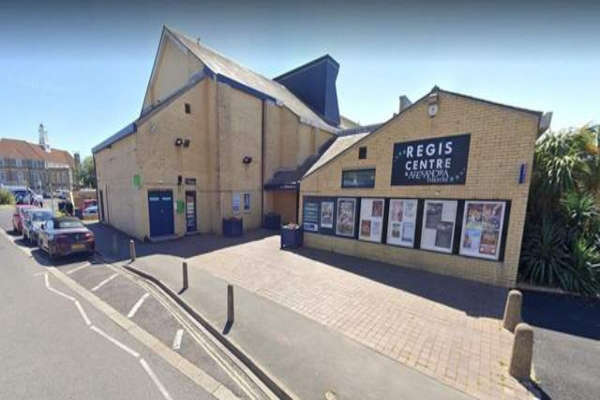 It's all systems go for the regeneration plans for the Alexandra Theatre in Bognor Regis, following a decision made by councillors this week.
Members of the Full Council met on 29September 2022 and voted to approve a supplementary capital budget of £3million to boost the Levelling up Funds allocated for the refurbishment project for the theatre.
This means that approx. £15.2 million will be available to fund a high quality, modern, environmentally sound arts venue for the people of Bognor Regis and visitors to the area. The extra funding is needed because of rising inflation and supplier costs which have caused the project costs to increase proportionally.
As part of the regeneration of the wider Regis Centre site, the council will secure the surrender of the long lease of the Regis Centre from Whitbread PLC, which includes the current restaurant / pub and Alexandra Theatre. This agreement will also result in the construction, by Whitbread, of a new 102-bedroom Premier Inn hotel on the south-eastern corner of the Regis Centre car park site, just south of the Town Hall.
Cllr Shaun Gunner, Leader of Arun District Council said:
This is the next piece of the puzzle of regeneration in Bognor Regis. For the town, this means that the council regains possession of the Regis Centre, and that the money is available for the theatre, so we don't end up making cuts to the project. We want a quality project and quality theatre that Bognor Regis deserves.
Hazel Latus, BEM, Chairman on behalf of Arun Arts Co Ltd said:
"This is another step closer to us being able to deliver a top-quality arts, cultural and community venue for Bognor Regis. Not just to attract new and exciting acts, but also so support the multitude of community groups that use our spaces."
Louise Woodruff, acquisitions manager for Premier Inn in the south of England, said:
"Premier Inn's success is built on successful partnerships. We have decades of experience collaborating with private and public sector partners to secure and deliver new Premier Inn hotels across the UK. We are looking forward to bringing this experience to deliver a new Premier Inn on Bognor seafront alongside our partners at the council and Arun Arts Trust. This new seafront hotel will bring our very latest offer to Bognor Regis and will expand our presence in the popular town to two Premier Inns."