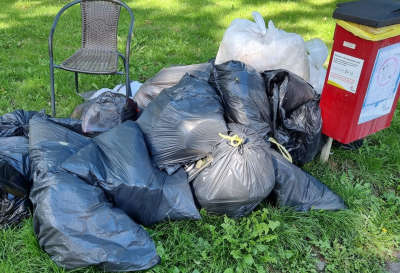 Crawley Council has appealed to residents to be considerate with the rubbish they leave in public areas.
The authority released new images on social media of a large build-up of household and dog waste that have been left in local parks.
The Borough Council said in a tweet that "We are finding large bags of household dog waste and other large bags of rubbish within the dog bins or near to, as per these images. Household dog waste should be double bagged and disposed of in your household rubbish bin."
Residents have been reminded that the council aim to empty every dog waste bin at least once a week and to use another bin if it is overflowing.