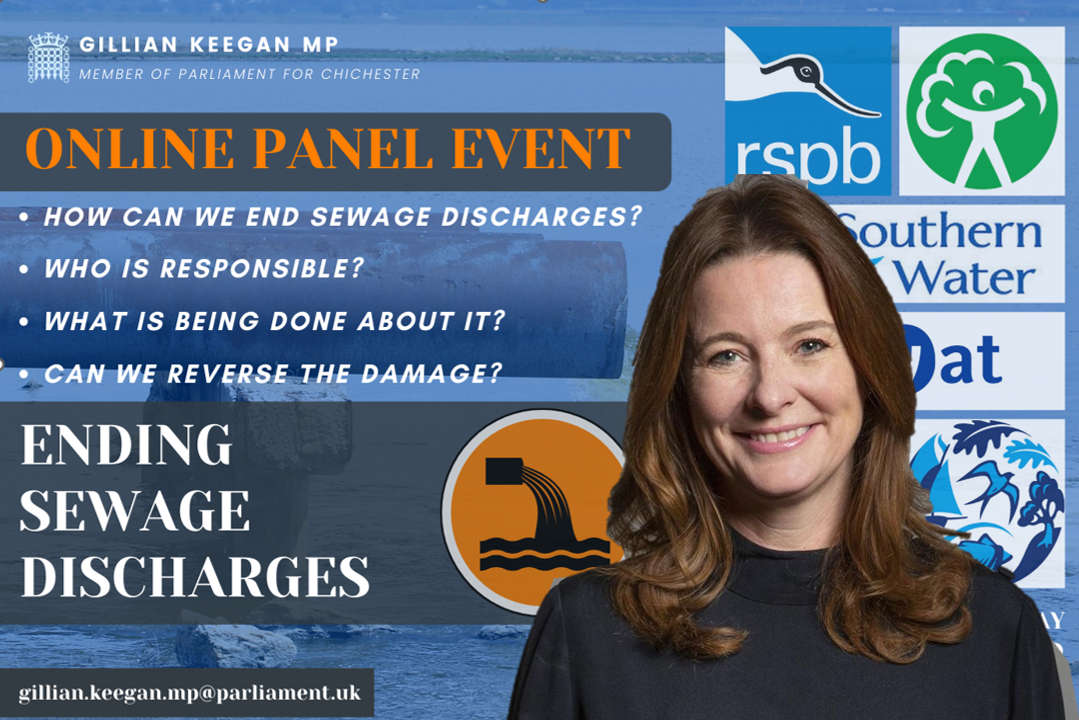 The webinar will start at 5:30pm this evening
Gillian Keegan is set to host an online panel tonight as the battle against local sewage discharge continues.
The Chichester MP is hosting the webinar tonight between 5:30 and 7:30 to discuss who is responsible for sewage discharge, what's being done to help it, and whether the damage can be reversed. The meeting will also address how sewage discharges in the community can be ended.
The call comes after local concerns over the discharge of wastewater into local beaches. Seaside spots Shoreham, Southwick and Littlehampton were found to be among affected beaches following August rainfall.
Those interested in participating in the call can sign up here.
------------------------------------------------------------------------------------------------
We have a small favour to ask.
Hundreds of thousands of local listeners across Sussex have placed their trust in V2 Radio's commitment to proper local radio since we started broadcasting in January 2021, tuning in to us to for company, local news, local travel, events and entertainment.
Unlike many others, V2 Radio has no shareholders and no billionaire owner, nor do we receive any licence fees. Just the determination and passion to deliver a quality and impartial service to our communities we serve across Sussex. And we provide all this for free, for everyone to listen to across the airwaves and to read on our website & mobile app. Everyone can benefit from open access to all our content regardless of their ability to pay for it.
Every contribution, however big or small, powers our ability to invest in campaigns like our charity appeals, our unbiased journalism and it also helps to sustain the future of V2 Radio for many years to come.