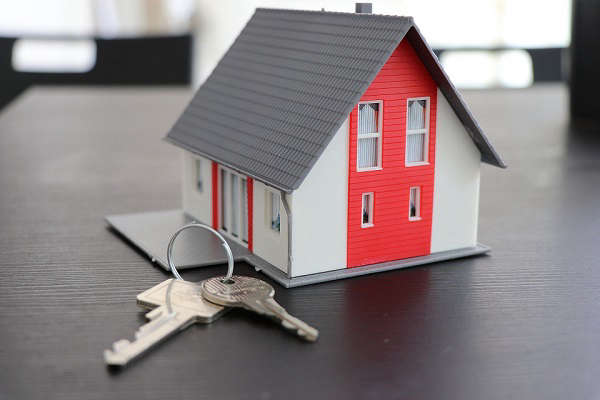 The average house price in Worthing in the third quarter of this year is £353,276, according to Nationwide.
The building society also say that in the South East, including in Worthing, the figure has increase by 10.4% compared to a year ago.
This ranks the area amongst the strongest performing regions.
By comparison, the average house price in the UK for September is said to be £272,259. The national figure is 9.5% higher than this time last year.
House price growth has stalled month-on-month in September, following a 0.7% monthly increase in August.
Estate agents say there could be some re-negotiations amid a backdrop of rising interest rates - and if this turns into a trend it could see house prices soften.
Robert Gardner, Nationwide's chief economist said: "In September, annual house price growth slowed to single digits for the first time since October last year, although, at 9.5%, the pace of increase remained robust.
"Prices were unchanged over the month from August, after taking account of seasonal effects. This is the first month not to record a sequential rise since July 2021.
"There have been further signs of a slowdown in the market over the past month, with the number of mortgages approved for house purchase remaining below pre-pandemic levels and surveyors reporting a decline in new buyer inquiries.
"Nevertheless, the slowdown to date has been modest and, combined with a shortage of stock on the market, this has meant that price growth has remained firm."
-------------------------------------------------------------------------------------------------
We have a small favour to ask.
Hundreds of thousands of local listeners across Sussex have placed their trust in V2 Radio's commitment to proper local radio since we started broadcasting in January 2021, tuning in to us to for company, local news, local travel, events and entertainment.
Unlike many others, V2 Radio has no shareholders and no billionaire owner, nor do we receive any licence fees. Just the determination and passion to deliver a quality and impartial service to our communities we serve across Sussex. And we provide all this for free, for everyone to listen to across the airwaves and to read on our website & mobile app. Everyone can benefit from open access to all our content regardless of their ability to pay for it.
Every contribution, however big or small, powers our ability to invest in campaigns like our charity appeals, our unbiased journalism and it also helps to sustain the future of V2 Radio for many years to come.