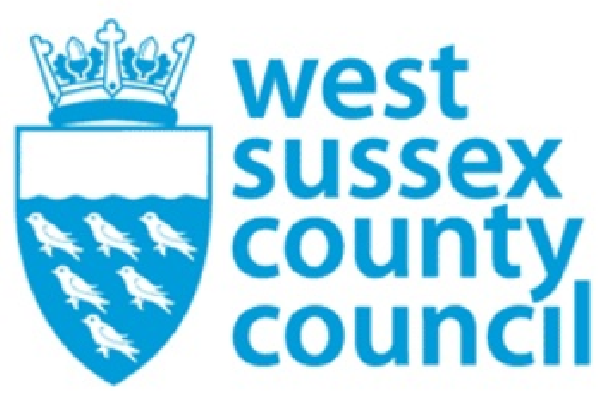 New scheme aimed at reducing the disruption and congestion from road works in the county
The West Sussex Lane Rental Scheme (WSLRS), which came into force on 1 December 2022, allows the council to require payment of charges by promoters of street and road works for the time their works occupy the highway network.

This scheme works alongside the West Sussex Permit Scheme and applies to selected roads, not the whole of the county. The focus will be on areas where roadworks will cause the highest levels of disruption, which currently equates to around 10% of the county's roads. Different charges apply depending on the type of work being undertaken and how disruptive those works will be to the travelling public.

The WSRLS incentivises those who need to carry out works on the county's road network to become more efficient with how they manage the works when a road or lane closure is needed. The scheme will help to minimise the disruption by encouraging more work to be completed outside of peak periods, highways to be reopened to traffic at the busiest times and by causing a reduction in the length of time works are being completed.
Joy Dennis, Cabinet Member for Highways and Transport said: "I am delighted that we are the third local authority outside of London to have the go ahead for our lane rental scheme, which I expect to lead to fewer delays and queues on our roads.

"The lane rental scheme is focused on the most critical parts of our highway network, with charges applying only at the busiest times. Road works can still occur but will be incentivised to work quickly and efficiently. This means those who need to carry out essential works and supply public services can still do so but will be causing less disruption to our road network."

The charges applied will promote investment in innovative road work practices and improved traffic signage, improvements in the planning, co-ordination and working methods used to maximise efficiency and completion of work to the required standard first time.

The surplus revenue gained from lane rental fees will be used to further reduce the wider impacts of road works by supporting the industry to develop innovative measures and projects that reduce the disruption and adverse effects to local communities when essential works are undertaken. Funding will also be allocated to extra monitoring and council officer support for those undertaking road works in the county.

Further information about the scheme can be found on our website at www.westsussex.gov.uk/roads-and-travel/traffic-management/west-sussex-lane-rental-scheme

—----------------------------------------
We have a small favour to ask.
Hundreds of thousands of local listeners across Sussex have placed their trust in V2 Radio's commitment to proper local radio since we started broadcasting in January 2021, tuning in to us to for company, local news, local travel, events and entertainment.
Unlike many others, V2 Radio has no shareholders and no billionaire owner, nor do we receive any licence fees. Just the determination and passion to deliver a quality and impartial service to our communities we serve across Sussex. And we provide all this for free, for everyone to listen to across the airwaves and to read on our website & mobile app. Everyone can benefit from open access to all our content regardless of their ability to pay for it.
Every contribution, however big or small, powers our ability to invest in campaigns like our charity appeals, our unbiased journalism and it also helps to sustain the future of V2 Radio for many years to come.