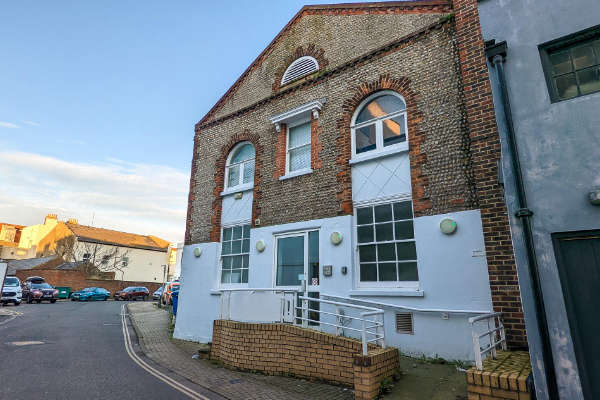 Worthing Borough Council have opened a new night shelter that's more than just a warm place to sleep
The night shelter, which has space for 20 people, is located in a Council-owned building at 24 Marine Place in Worthing and will provide not only a warm place to sleep but also help tackle the root causes of homelessness.
People using the shelter will also work with staff in the Council's housing team to agree housing and support plans that will help map a route out of homelessness.
The Council will also be working with Health Central Surgery in Stoke Abbott Road to help those in need of medical support or Covid-19 and flu vaccinations.
Cllr Emma Taylor, Worthing's Cabinet Member for Citizen Services, said: " The shelter is much more than a warm bed for the night - it will also act as a central hub for the Council and our partners to support people with issues like addiction and mental health as well as work with them to secure and retain more permanent housing in the future."
—----------------------------------------
We have a small favour to ask.
Hundreds of thousands of local listeners across Sussex have placed their trust in V2 Radio's commitment to proper local radio since we started broadcasting in January 2021, tuning in to us to for company, local news, local travel, events and entertainment.
Unlike many others, V2 Radio has no shareholders and no billionaire owner, nor do we receive any licence fees. Just the determination and passion to deliver a quality and impartial service to our communities we serve across Sussex. And we provide all this for free, for everyone to listen to across the airwaves and to read on our website & mobile app. Everyone can benefit from open access to all our content regardless of their ability to pay for it.
Every contribution, however big or small, powers our ability to invest in campaigns like our charity appeals, our unbiased journalism and it also helps to sustain the future of V2 Radio for many years to come.