Slindon Forge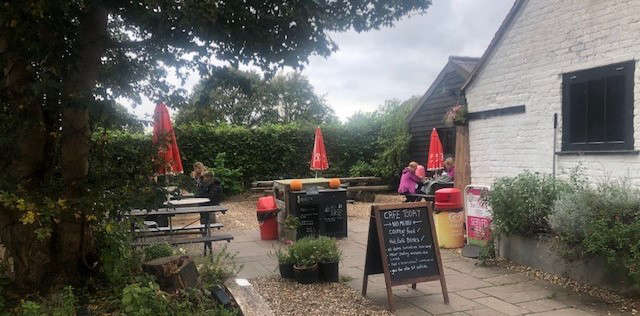 The Slindon Forge is situated on Reynolds Lane in Slindon, just off the main A29. The Forge is not only the local shop, but also has a tea rooms and outdoor eating area. We had booked Afternoon Tea for two, and on arrival, we were greeted by our server Emma who talked us through the wide range of choice on the Afternoon Tea Menu.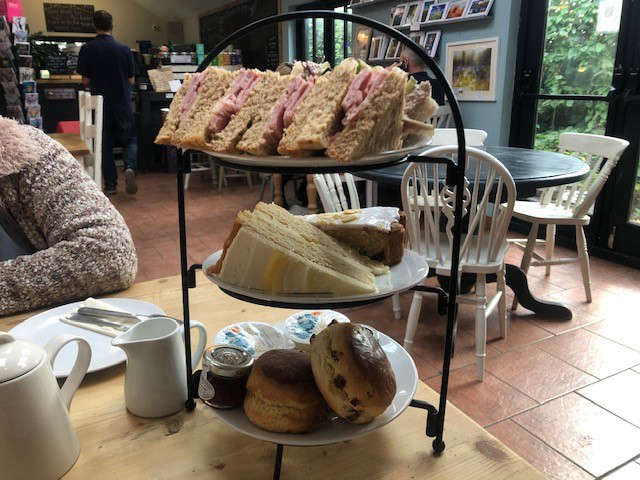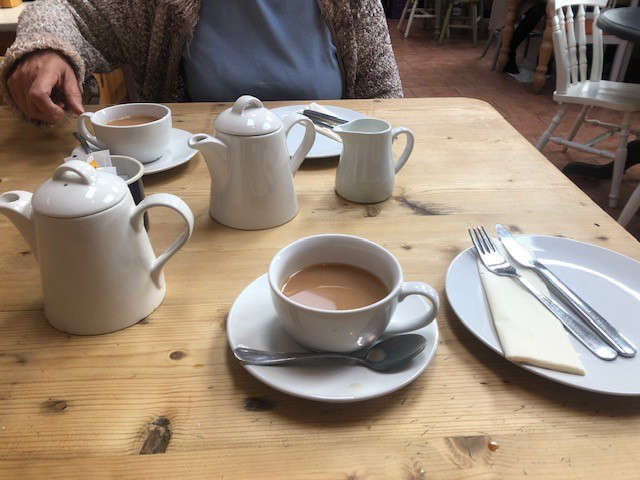 Obviously a pot of Tea (Or Americano coffee) was on the menu, along with a choice of sandwiches, cake, and scones with clotted cream and strawberry jam. We ordered our choices and awaited its arrival whilst viewing a selection of beautiful photographs that are on the walls.
Our pots of tea duly arrived and were followed by a tray stacked with our delicious choices which were:
Sandwiches : Tuna and Cucumber / Ham
Cake : Lemon Drizzle / Bakewell Tart
Two Beautiful Scones with Jam and Clotted cream
The sandwiches were fresh and delicious, the Ham was thick cut and beautiful. As for the cake slices, they were enormous and to die for – The Bakewell tart is not normally part of their offer but is vegan and highly recommended. The Locally made scones completed the delightful and filling offering which we both struggled to finish (but did!).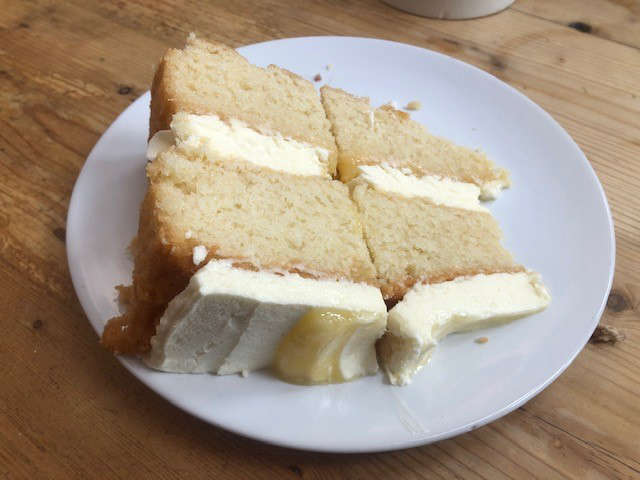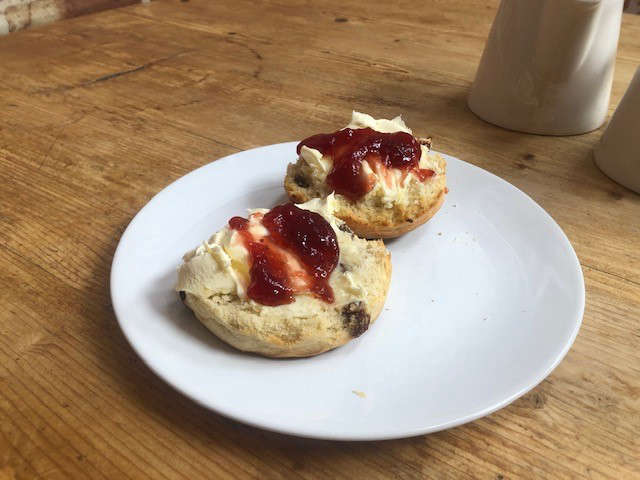 The Slindon Forge is the ideal place to stop at after a walk in Slindon Woods or simply to enjoy an afternoon treat. We will definitely be going back again soon.
Ian Crouch
01243 814324 - Slindon Forge Website - Slindon Forge Tripadvisor
Slindon Forge Facebook - Slindon Forge Instagram