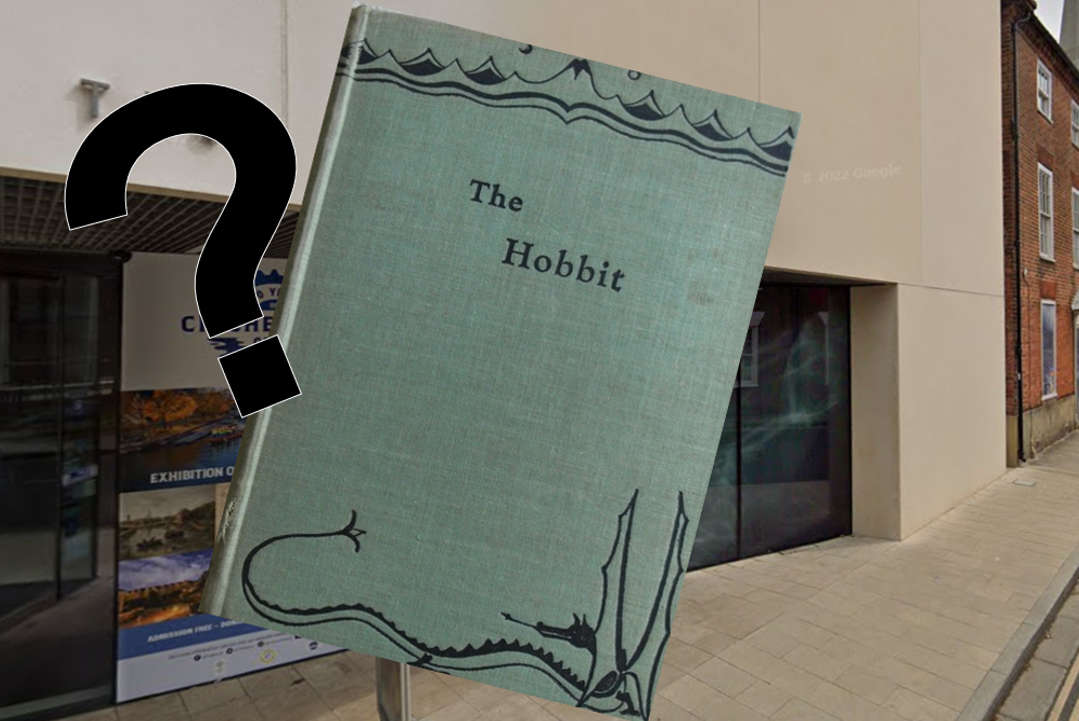 The copy dates back to 1937 - and will be showcased alongside 200 Middle-earth inspired artworks
A rare first edition copy of the Hobbit is set to be displayed in Chichester as part of a new exhibition opening to the public on the first of April.
The iconic J.R.R Tolkien book dates back to 1937 - and is one of 200 artworks being showcased at the Novium Museum to celebrate the author's "incredible fantasy worlds."
The "Magic of the Middle-earth" exhibition is also shedding light on work inspired by Tolkien - such as dragon paintings, middle-earth inspired LEGO sets and even an exclusive soundscape crafted by the composer Howard Shore, who produced the music for both the Hobbit and Lord of the Rings films.
Collector and Exhibition Curator Matt Fox says he hopes that the exhibition will "transport visitors" and "allow those who enjoy immersing themselves in Middle-earth that indulgence."
He continues, "This is the first exhibition to bring together and make sense of Tolkien's cultural legacy. For me, it's a feast for the imagination and I'm really happy to be able to share it with visitors to The Novium Museum."
There's also interactive elements to the exhibition - such as a Hobbit chair, a 'Mystical Quest' trail through the museum, and an animatronic Smaug the Dragon.
With fancy dress also available for so-called "little Halflings", Councillor Roy Briscoe exclaimed that "it's sure to capture the imagination of all ages and will be enjoyed by the whole family."
The Magic of the Middle-earth is running between the first of April and the 24th of September.
—----------------------------------------
We have a small favour to ask.
Hundreds of thousands of local listeners across Sussex have placed their trust in V2 Radio's commitment to proper local radio since we started broadcasting in January 2021, tuning in to us to for company, local news, local travel, events and entertainment.
Unlike many others, V2 Radio has no shareholders and no billionaire owner, nor do we receive any licence fees. Just the determination and passion to deliver a quality and impartial service to our communities we serve across Sussex. And we provide all this for free, for everyone to listen to across the airwaves and to read on our website & mobile app. Everyone can benefit from open access to all our content regardless of their ability to pay for it.
Every contribution, however big or small, powers our ability to invest in campaigns like our charity appeals, our unbiased journalism and it also helps to sustain the future of V2 Radio for many years to come.