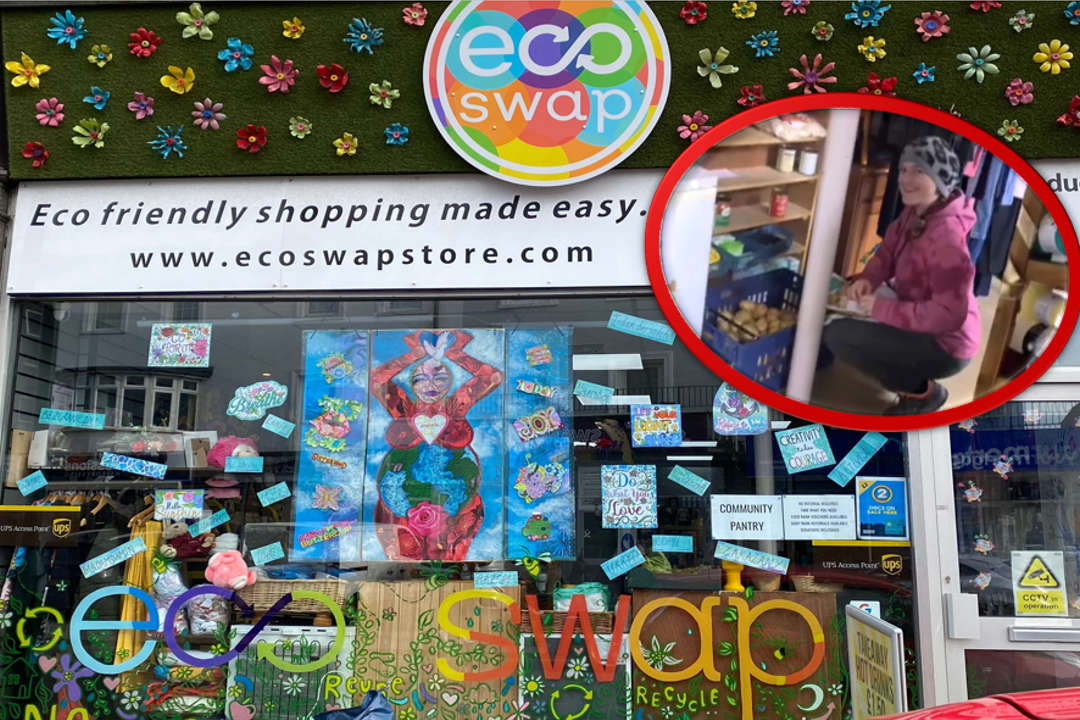 "Until the police say I can go back in, I'm not going to know the full extent of what we lost."
The shop which houses Bognor's Community Pantry has suffered an overnight break in - potentially leaving "hundreds" of local people unable to access the food they need.
The pantry is located inside EcoSwap CIC, which sells CBD products - all of which were targeted by thieves. But with police telling staff not to enter, store manager Rebecca explains to V2 Radio that this means she can't access the building to distribute the food to local people.
"I don't know if anything else particular has been taken, like our computer that we do the food bank referrals on. Police have said stay out until they can send someone, but it's a real set back.
"I've been there almost three years we've never had an incident before."
The food bank started during lockdown, collecting surplus food from supermarkets, for people in need to "help themselves to". They also liaise with local food banks and baby banks "as well as providing just whatever people need in the community."
"They don't even have to talk to us if they don't want to," Rebecca explains.
Even if they open tomorrow, which means they could give out food from today, she adds, "We see hundreds of people throughout the week.... some people come in everyday to pick up a couple of things.
"If we haven't got the computer, we're not going to be able to do referrals for anyone until we can replace it."
Rebecca adds that the best way the community can help would be by sharing what they do online. She shares that they're hoping to launch a fundraiser to help fund any lost stock.
You can find them on Facebook at Bognor Community Pantry and ECOSwap CIC.
—----------------------------------------
We have a small favour to ask.
Hundreds of thousands of local listeners across Sussex have placed their trust in V2 Radio's commitment to proper local radio since we started broadcasting in January 2021, tuning in to us to for company, local news, local travel, events and entertainment.
Unlike many others, V2 Radio has no shareholders and no billionaire owner, nor do we receive any licence fees. Just the determination and passion to deliver a quality and impartial service to our communities we serve across Sussex. And we provide all this for free, for everyone to listen to across the airwaves and to read on our website & mobile app. Everyone can benefit from open access to all our content regardless of their ability to pay for it.
Every contribution, however big or small, powers our ability to invest in campaigns like our charity appeals, our unbiased journalism and it also helps to sustain the future of V2 Radio for many years to come.