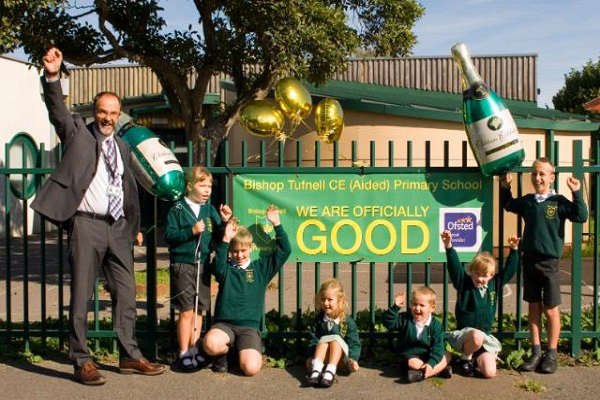 Image via Gov.uk
Pupils, staff and governors of Bishop Tufnell C of E Primary school are celebrating after being graded 'Good' in its recent Ofsted report.
Bishop Tufnell CE (Aided) Primary School in Bognor Regis has been recognised as a 'good school' following their Ofsted inspection earlier this year.
Inspectors from Ofsted visited the school on 6th and 7th July ahead of the grading.
Leadership was noted in the grading as one of the strong areas and that 'Leaders are united in their passion and ambition to provide the best education.'
The school have been very pleased with the news, particularly after several years of 'Requires Improvement' being the decision from Ofsted.
Headteacher Nick Sharp expressed the happiness shared by pupils, staff and Governors of the school, as he said:

'We are all absolutely delighted. It is the result of four years hard work by the whole team. We started our journey as two separate schools and finished as an all-through primary school. The improvement year on year has been massive. This success belongs to everyone.'
The polite nature and courteous behaviour were also highlighted as strengths, by the Government body.
Safe guarding procedures as well as a culture of nurture was also among that being praised.