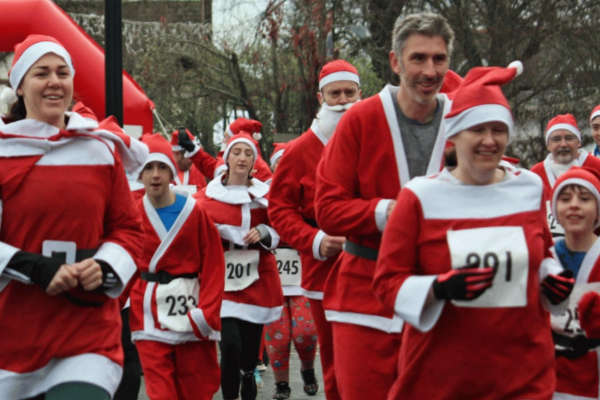 Image Source - Rotary Club
The Chichester Rotary Club's first Santa Fun Run and Walk
Chichester's Rotary club have set the date for their first festive fun run for the 10th of December, 10am start.
This fun local charity event is arranged by the Rotary Club in Chichester with great assistance from Everyone Active and Chichester BID. The idea is to gently run or walk around Priory Park doing laps of 1km, meet new friends and earn a medal.
They hope to make this an annual fun event for everyone to enjoy and provide help within our local community.
Mince pies and a drink will be available to all who register and they're encouraging participants to get themselves sponsored to help with their Christmas Appeal.
If you're interested, Just register and buy a Santa suit or come suitably dressed for this festive pre-Christmas event.
Any queries please contact the Chichester Rotary Club.
—----------------------------------------
We have a small favour to ask.
Hundreds of thousands of local listeners across Sussex have placed their trust in V2 Radio's commitment to proper local radio since we started broadcasting in January 2021, tuning in to us to for company, local news, local travel, events and entertainment.
Unlike many others, V2 Radio has no shareholders and no billionaire owner, nor do we receive any licence fees. Just the determination and passion to deliver a quality and impartial service to our communities we serve across Sussex. And we provide all this for free, for everyone to listen to across the airwaves and to read on our website & mobile app. Everyone can benefit from open access to all our content regardless of their ability to pay for it.
Every contribution, however big or small, powers our ability to invest in campaigns like our charity appeals, our unbiased journalism and it also helps to sustain the future of V2 Radio for many years to come.